Regular price
Sale price
$29.99 USD
Unit price
per
Sale
Sold out
Share
Crows bond, mourn, understand justice (too well for some), and display a sense of humor at times. In many ways, they are like us. The Urban Crow Oracle offers you a tool to connect and learn from these amazing creatures.

The Urban Crow Oracle draws our focus to our shadow and the emotions that surface during our day. It is with the help of these mystical and ever-so-clever crows that we find clarity and new sources of inspiration. 
Domestic Shipping included
54 beautifully illustrated cards depicting crow life and behavior
Box signed by the artist...me! 
Includes a guidebook 
includes a postcard worthy of a frame



What people are saying on Instagram about the Urban Crow Oracle:
" I love this deck so much 😍👏❤️"
"It's is an amazing deck and I use it all the time! I love it!!"
"I love this deck so much! Maybe that's why I can't put it down. I want it near me at all times!"
"I work with this Deck every day! Love it"
"They are beautiful cards. I love mine!"
The Urban Crow Oracle deck brings to you the wisdom, and the quirkiness crows offer our world. Inspired by John Marzluff and Tony Angell's book, Gifts of the Crows the cards in this oracle deck depict my favorite stories as well as some of my own interactions with the local neighborhood corvids. 
"Since I received them (indie version) a month ago, I have thoroughly enjoyed working with the intriguing Crow Oracle Cards. MJ Cullinane's artwork and stories really capture the essence of Crow energy.  The guidebook is simple yet full of accurate wisdom. It is refreshing to work with cards that speak so directly to my questions. Sometimes I add a card from this deck to a tarot spread when I need additional clarification. and always get the insights needed.  I highly recommend this deck  to both beginner and advanced readers."
- Deborah Rahalski - intuitive coach and Reiki Master
What is an oracle deck and how do I use it?
Unlike Tarot, oracle decks are more freeform. The artist, (in this case, it's me,) designs the deck from the art to the meanings each card holds. The inspiration for this deck comes from John Marzluff and Tony Angell's book Gifts of the Crow. In their book, they dive into crow behavior and how these incredibly smart birds behave like humans. 
How you use this deck is up to you, there is no wrong way or right way to use an oracle deck. You may just be fascinated by all things crow and want to learn a little more about their behavior. The booklet for this deck tells stories and shares fun (and not-so-fun) crow traits. Maybe you like the deck just for the art and are not really interested in divination, that is fine too! 
However, if divination is your thing, then you will want to meet these crows!
For divination purposes, I begin by shuffling the deck and asking my crows a question. For example "what is blocking me from my goal?" or "What message does my higher-self offer me today that will help me grow?" Then I pull a card. 
I let my eyes run across the card and pick up any intuitive messages. What ideas emerge as a result of looking at this card? These crows tend to pick up things that all I can say is magical. I say this not from only my own experiences, but from what I see others post on Instagram/Facebook as well. 
Sometimes I ask the crows to tell me a story and then pull three or more cards. This exercise is fun and also sheds light on a situation that may be at hand. Regardless of how I use this deck for divination, the crows always have a way of bringing to the surface the message I need at that time. Even if it is the one that I was ignoring! 
Again, there is no wrong way or right way to use this deck. Use these crows how you feel most comfortable and they will treat you well! 
View full details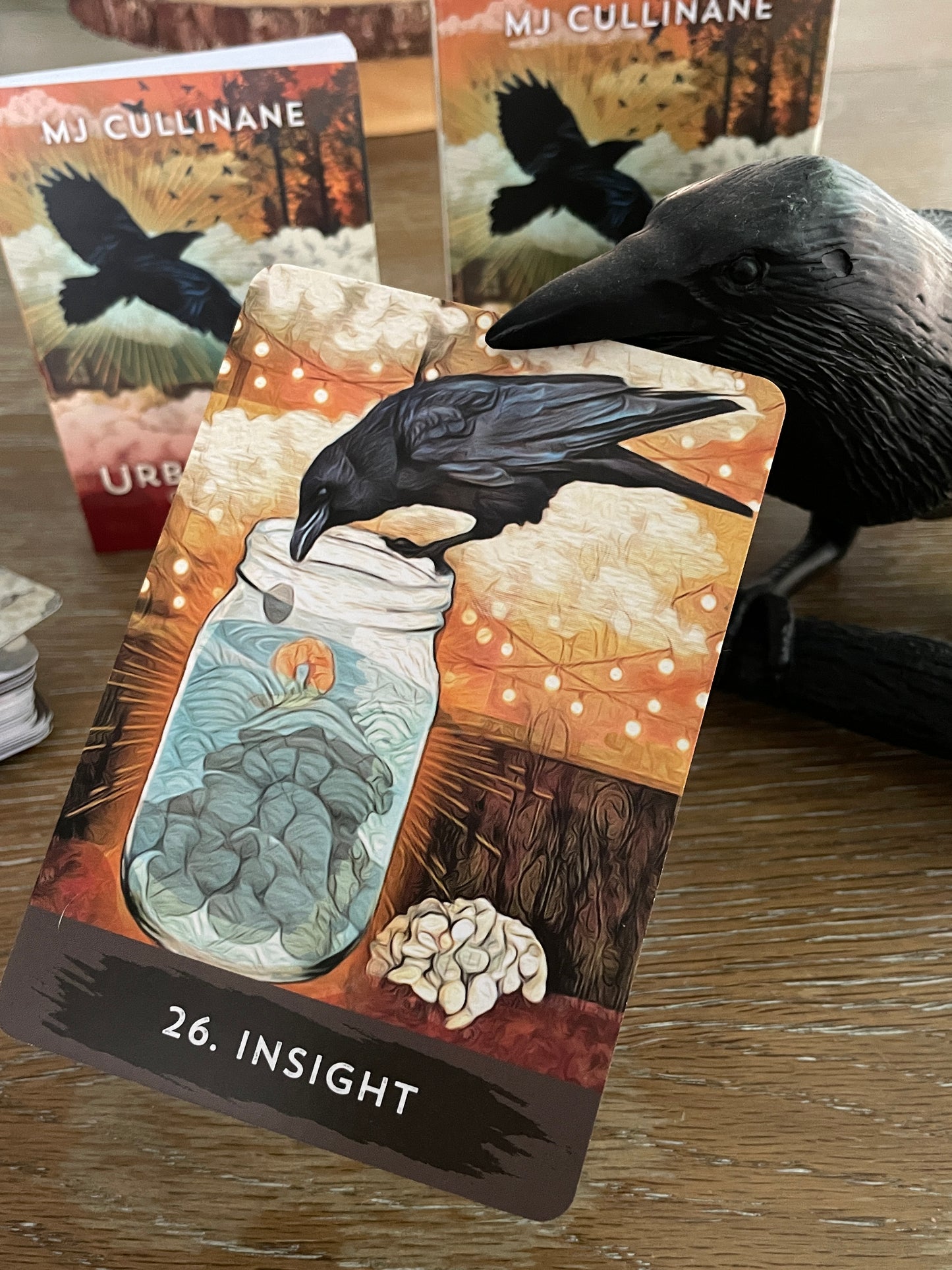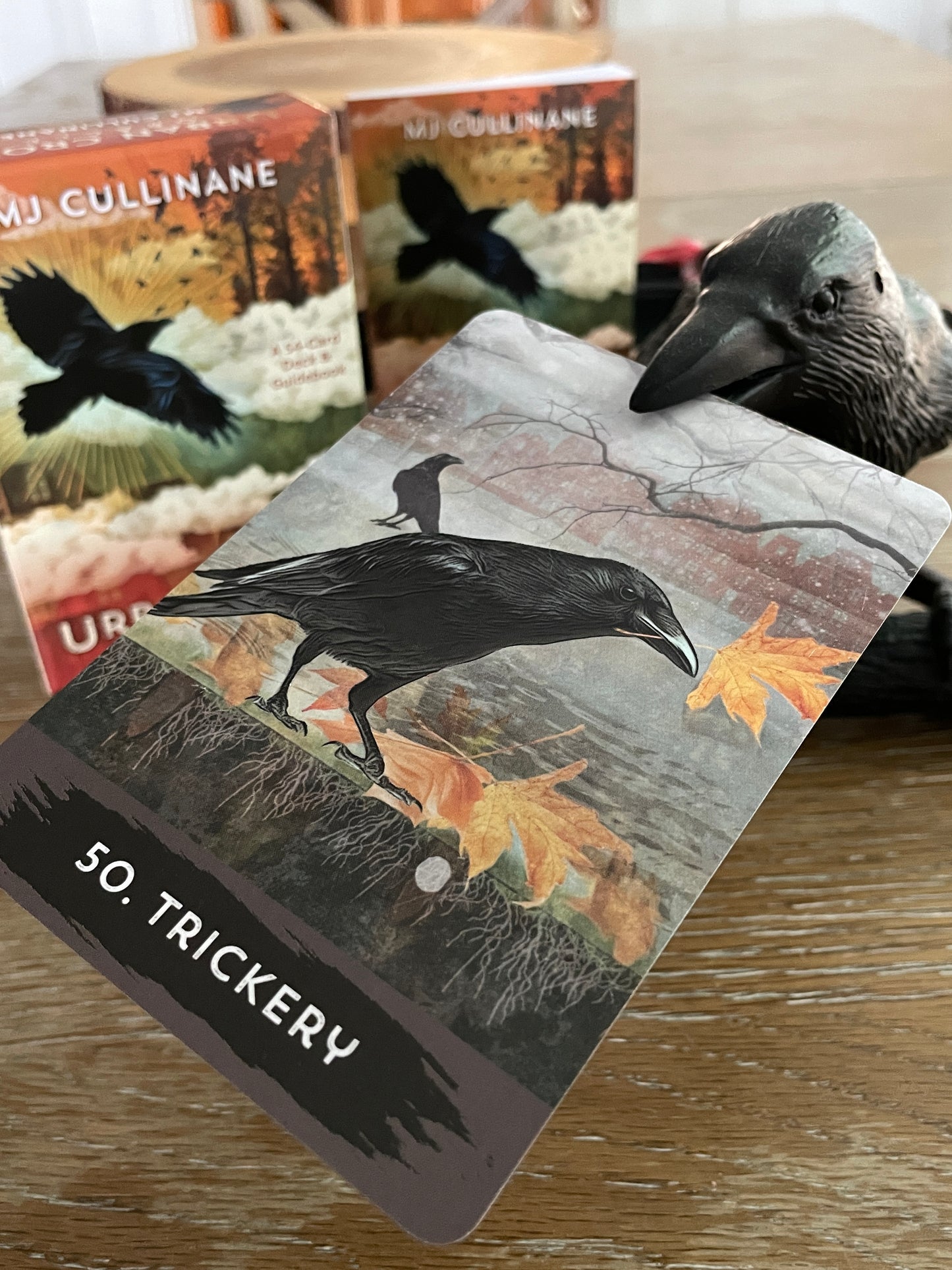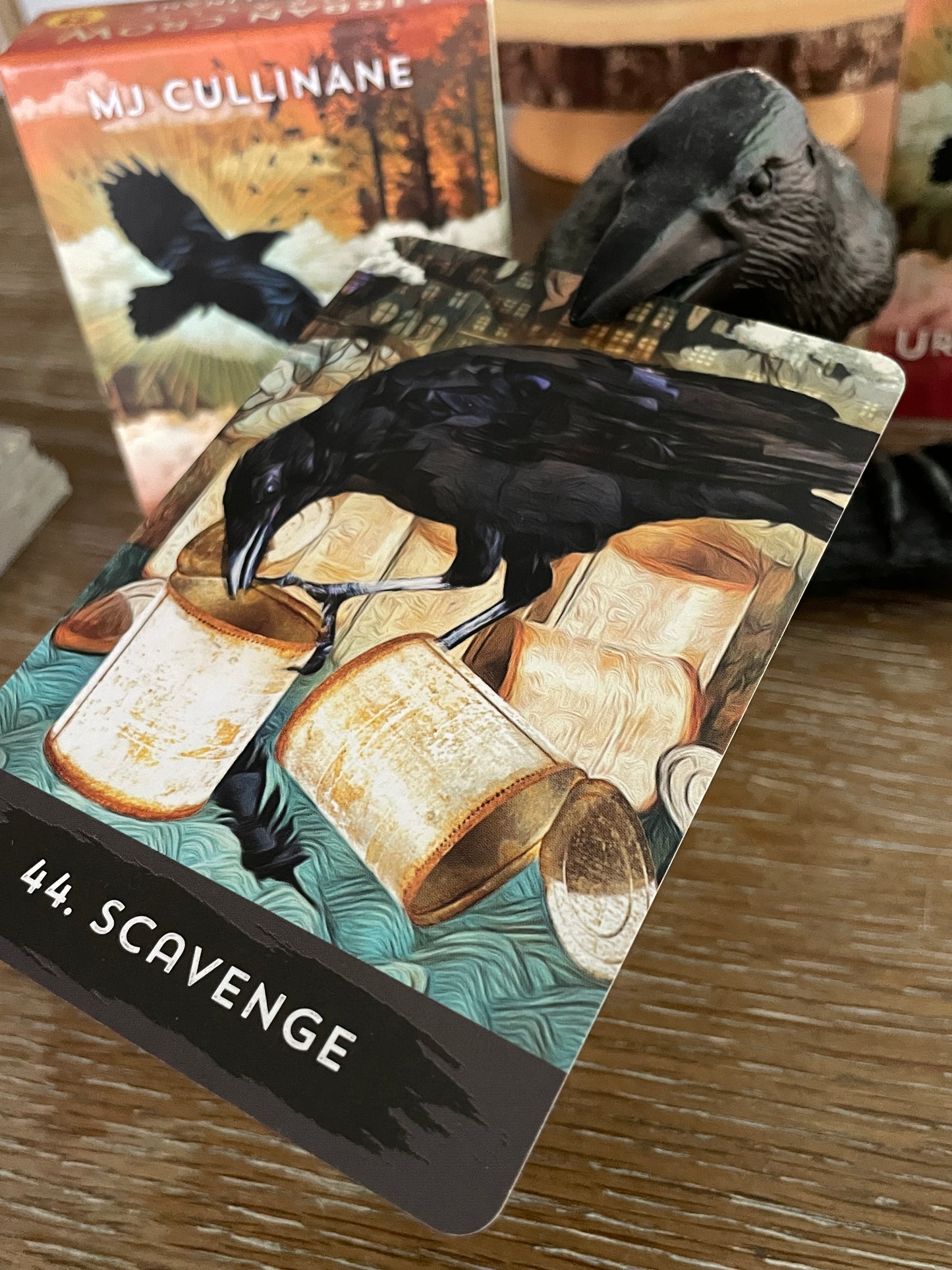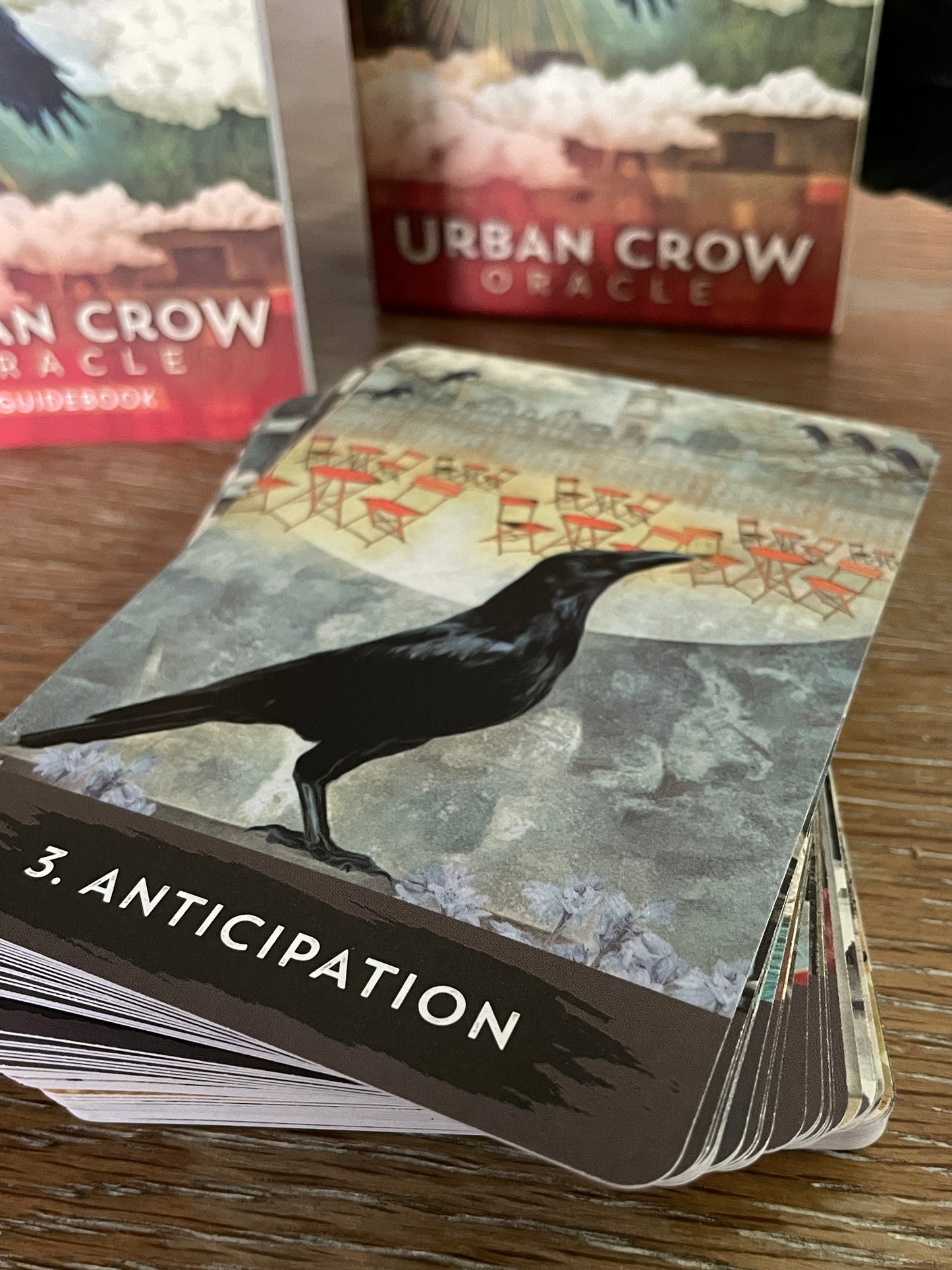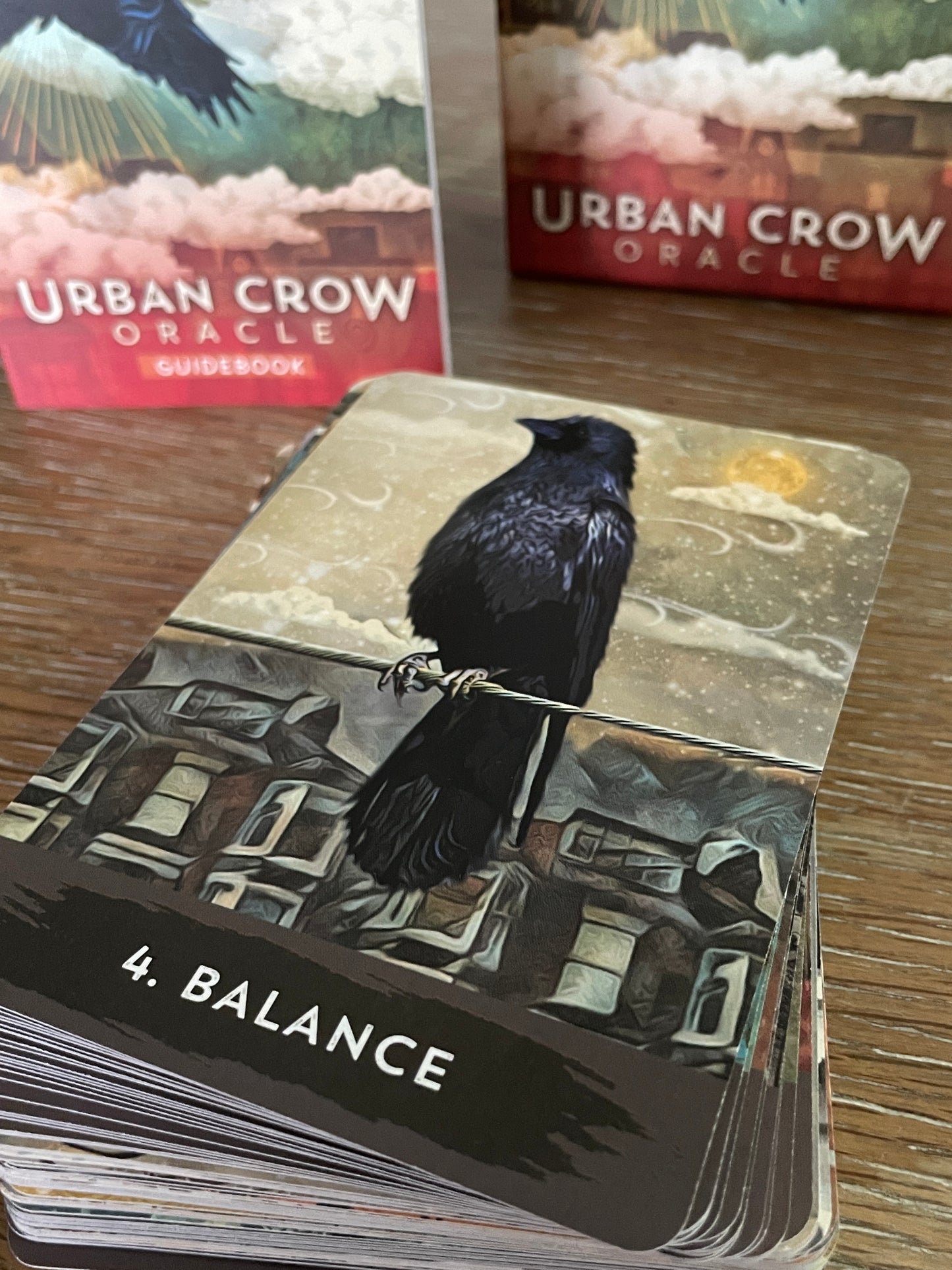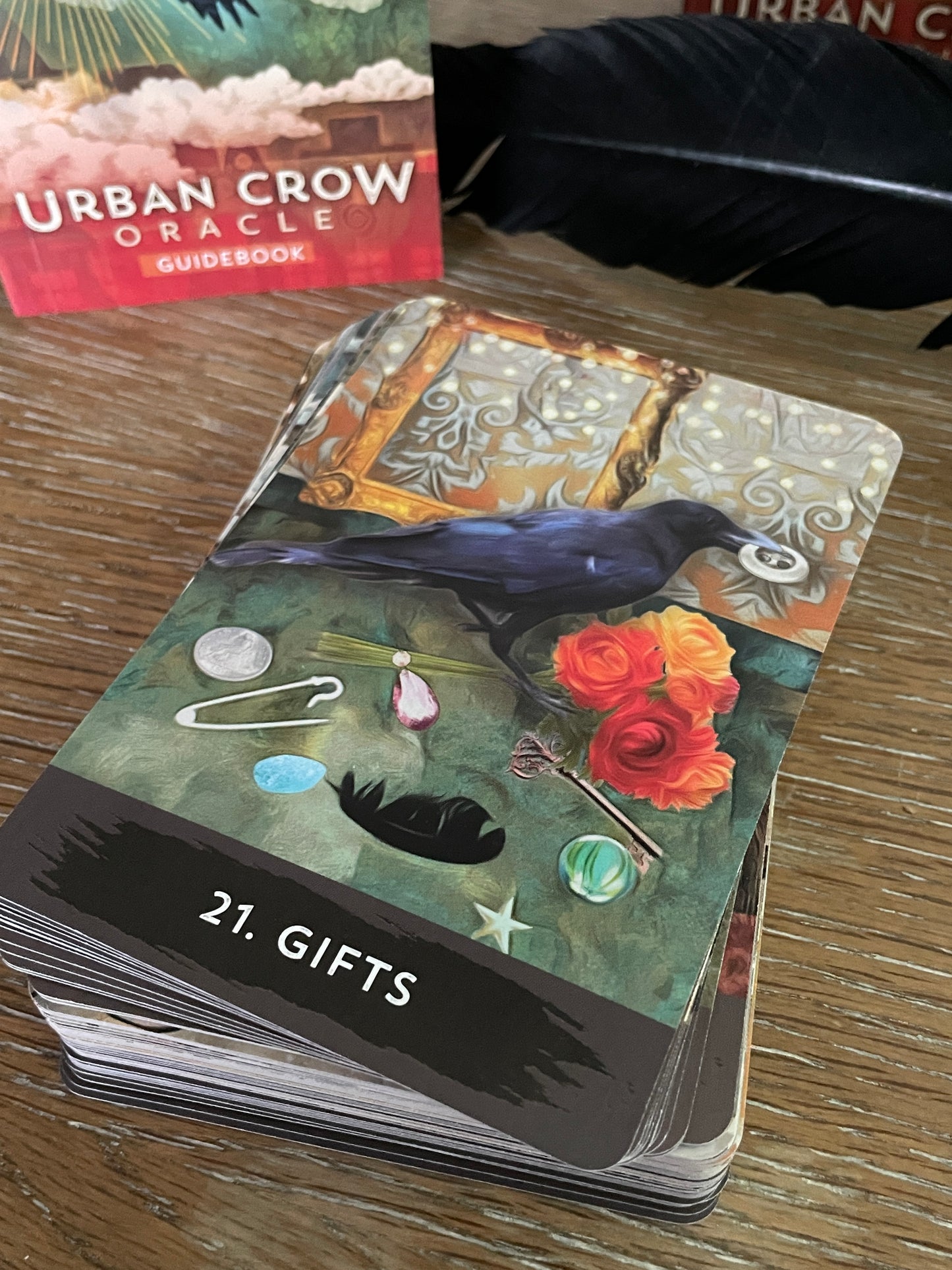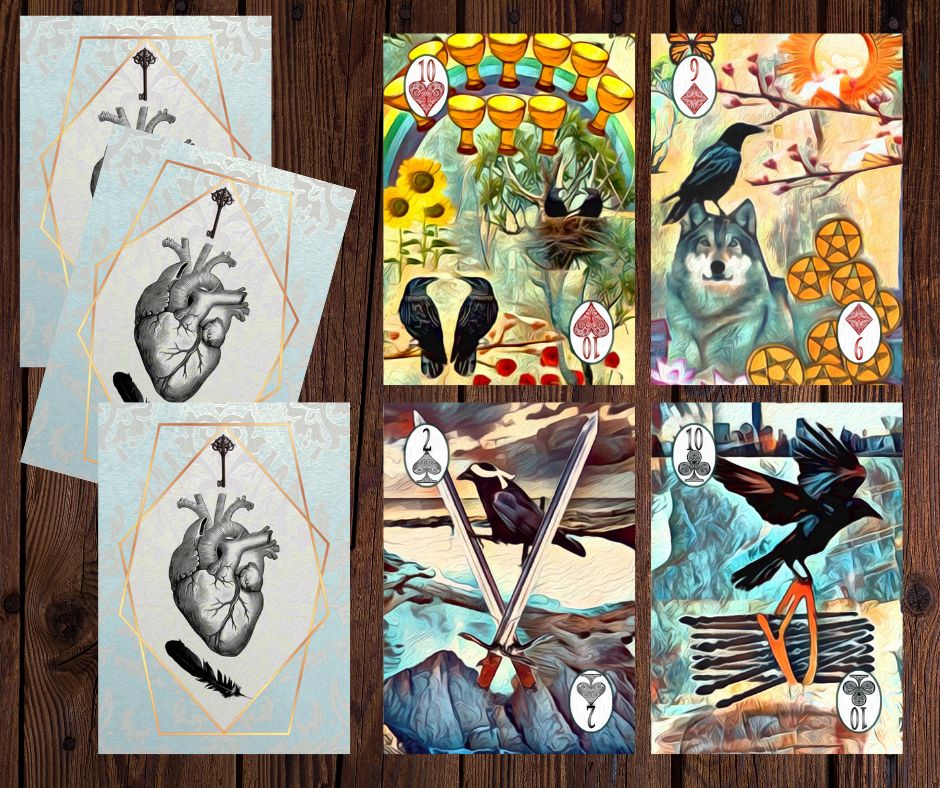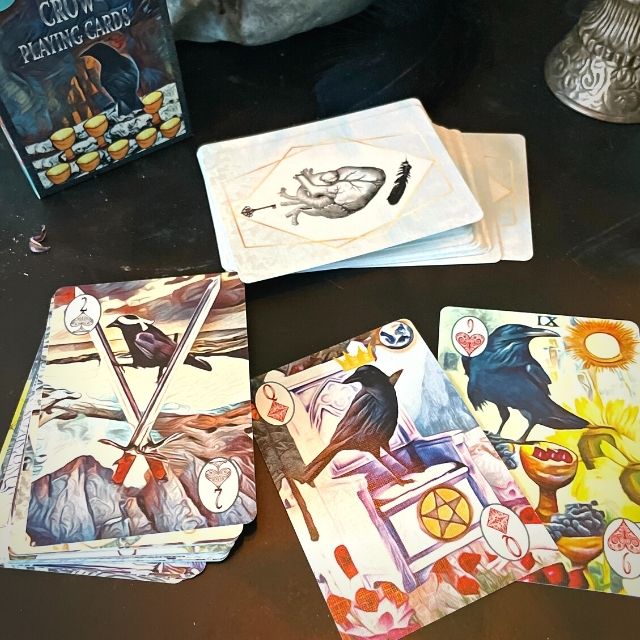 Add a little murder to your next game of poker. (in a good way...)
Introducing Crow Playing Cards!