Regular price
$44.00 USD
Sale price
$36.99 USD
Unit price
per
Sale
Sold out
Share
The Enchanted Förhäxa will surely cast a spell on you! 
Shipping NOW!! 


Introducing Förhäxa! A new and enchanting Tarot deck! Journey through the magical land of Förhäxa! (Swedish for to enchant, cast a spell, and bedevil) this is a realm where dark and light collide, where the elements hold court, where we find ourselves connecting to a force outside our own.

This is not just a Tarot deck, this is an illustrated story of a land and its inhabitants. In Tarot, like any good fairytale, there are heroes, there are villains, harrowing journeys, and of course, magic! 
The Tower was inspired by the story of Ragnarök where the world is destroyed by a series of disasters so that it can resurface bringing forward new life and possibilities. 
For the Hierophant I took a bit of a departure from the traditional Rider-Waite-Smith deck and thought about how this energy would work in my world of Förhäxa as they have no priests or churches. I was inspired by the story of the Yggdrasil that grows in a sacred forest. This holy tree connects the Nine Worlds. The forest is their church, the tree represents the past and their culture. 
About this deck:
Like a traditional Rider-Waite-Smith deck, Förhäxa possesses 78 cards with a Major and Minor Arcana. The suites do have a different name whereas the Rider-Waite-Smith deck has Wands, Cups, Swords, and Pentacles representing the elements, this deck uses the elements as the suite names: Fire, Water, Air, and Earth. You will find references to the RWS suites in the deck but they are not a focal point. 
My focus is creating the energy that each card possesses and illustrating that energy so that when you hold it, there is no doubt what it means, how it feels or the message the card wants you to know.
My passion is creating a work of art, a collection of art that serves not only as something pretty to look at but also as a valuable tool for you to use.  
This deck includes a guidebook in the box that tells the story of each card as well as the Tarot meaning. 
2 piece cardboard box
Card size and info:
3.5" x 5" 330gsm black core stock
Printed in the US
 Thank you for supporting this collection of art, it will be I hope my best deck to date!  
Domestic Shipping is included.
View full details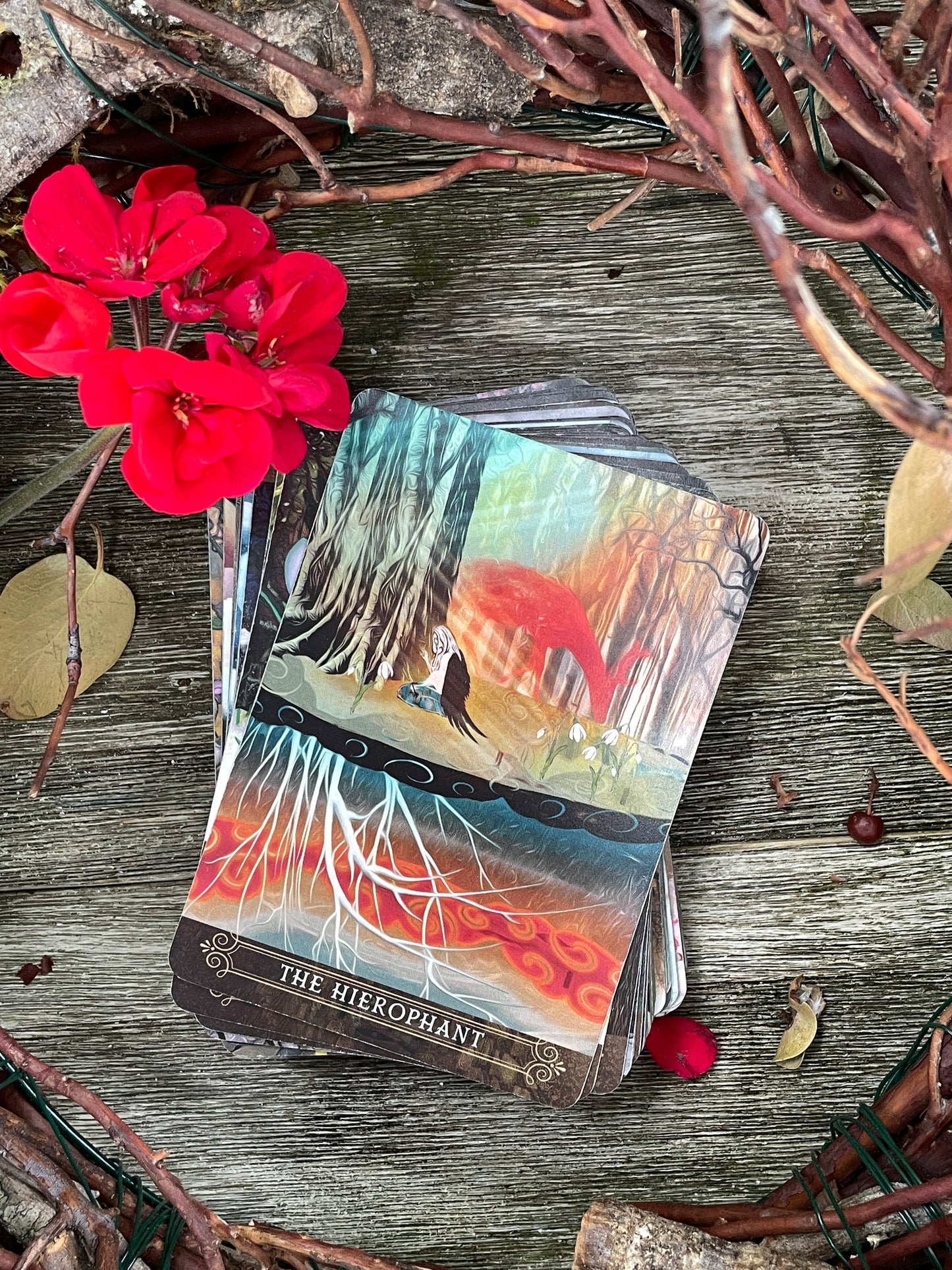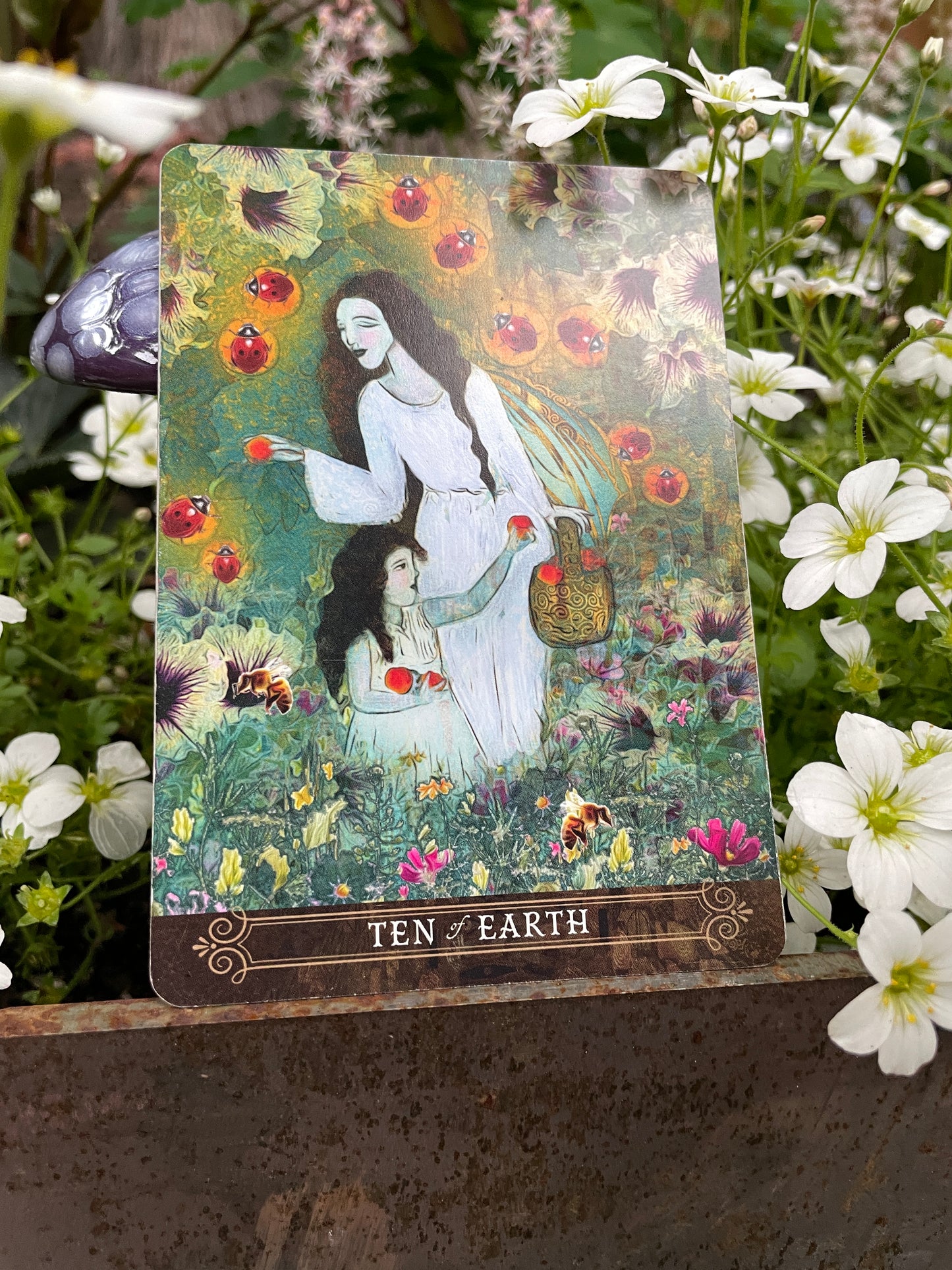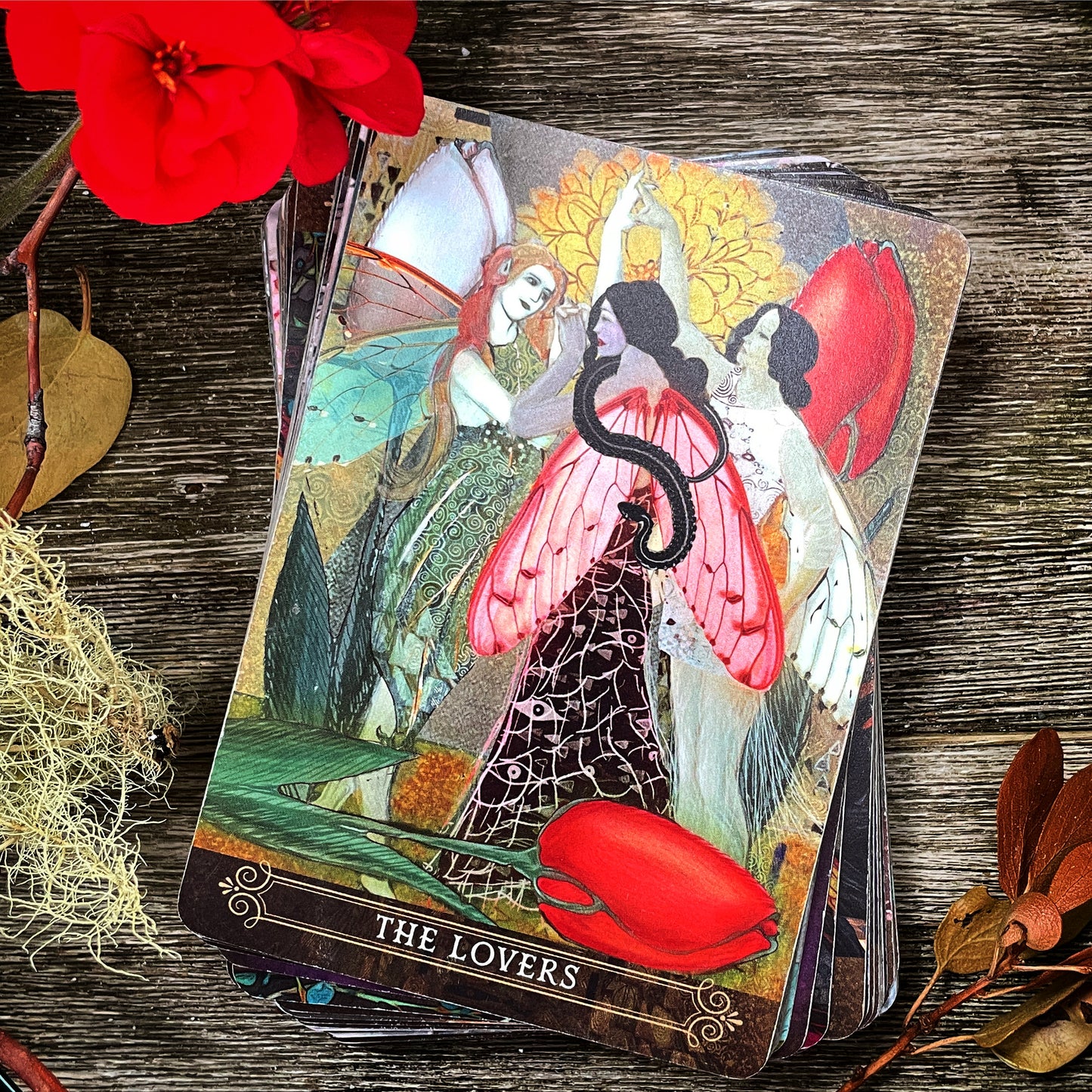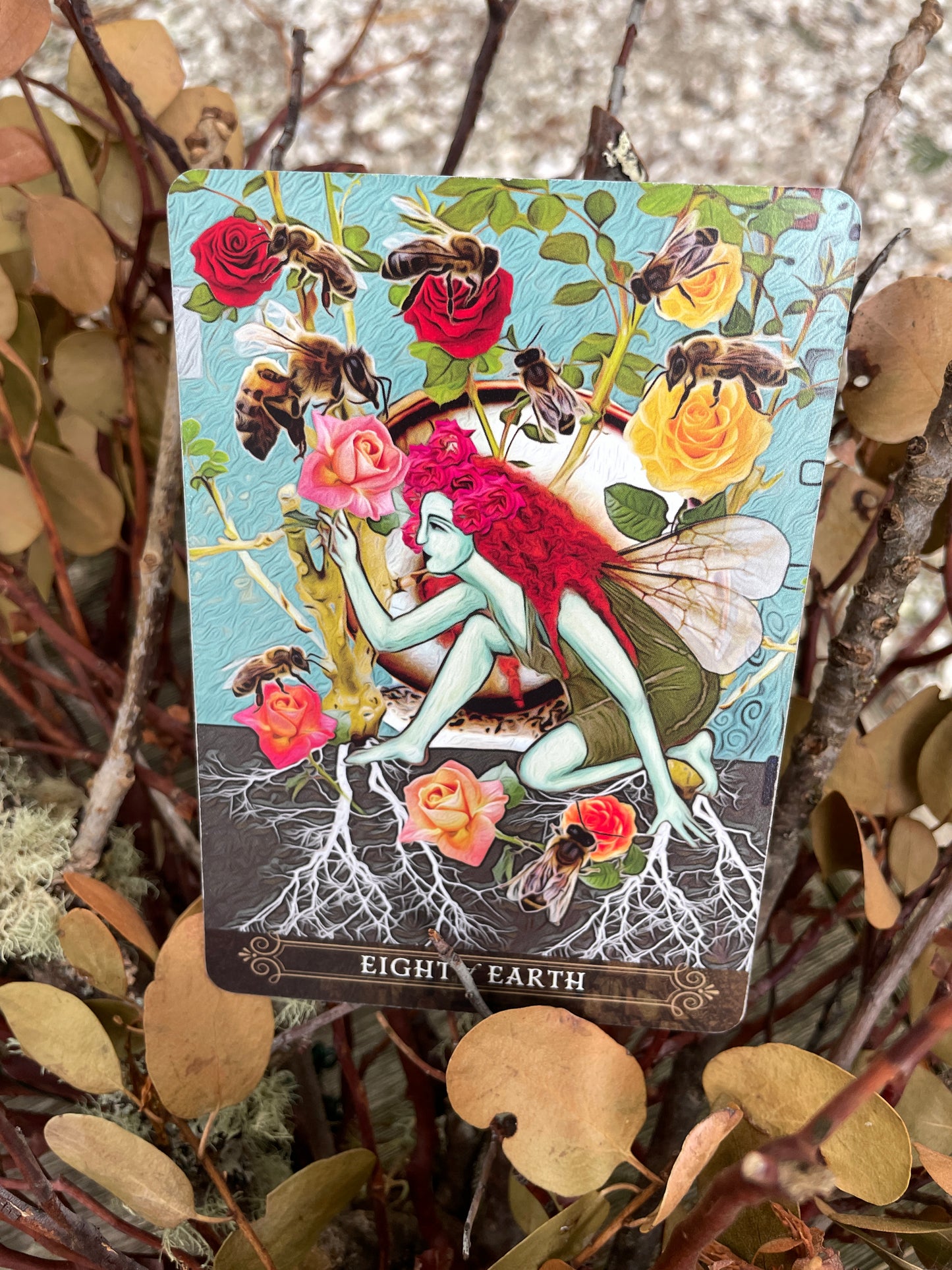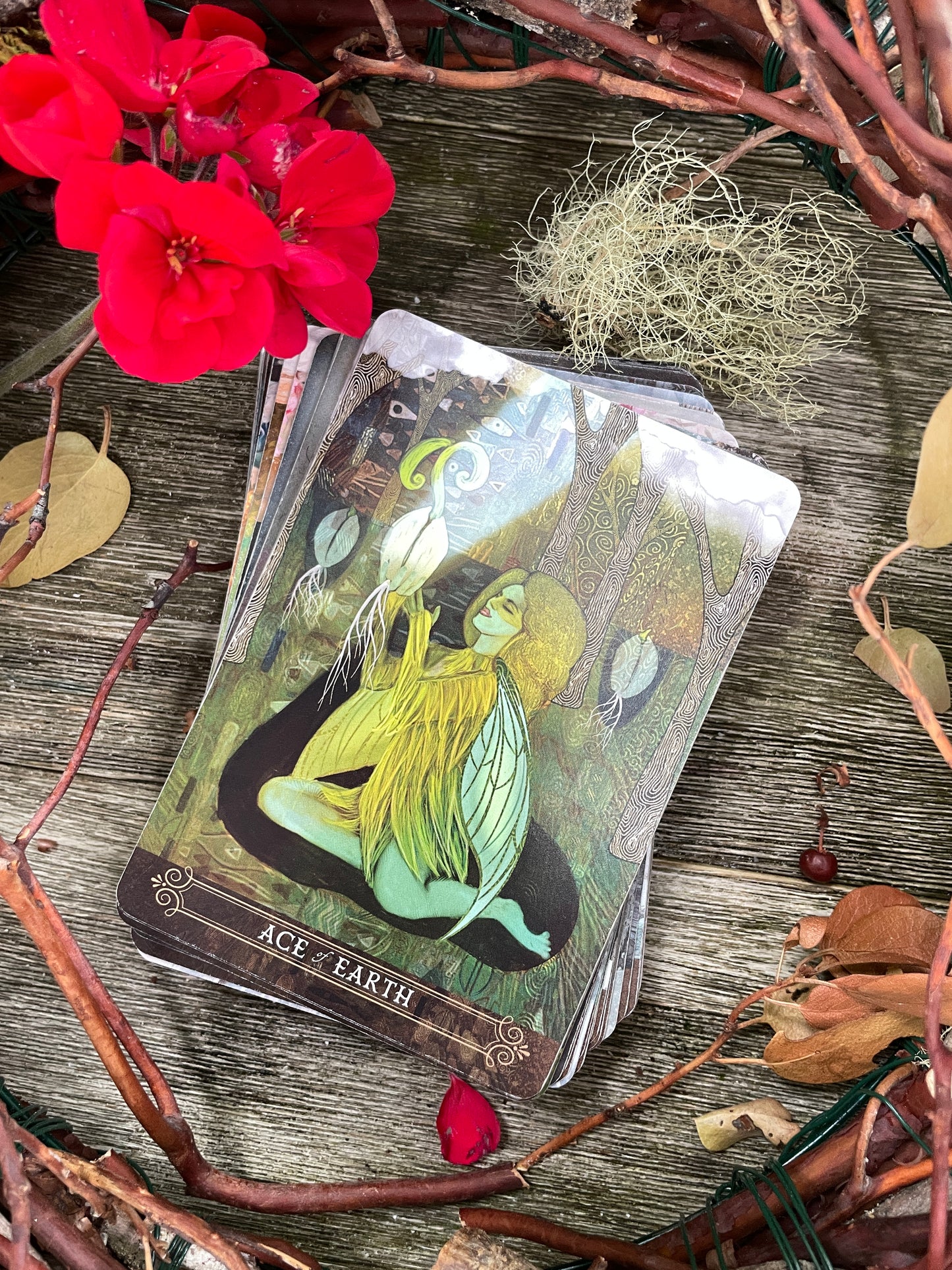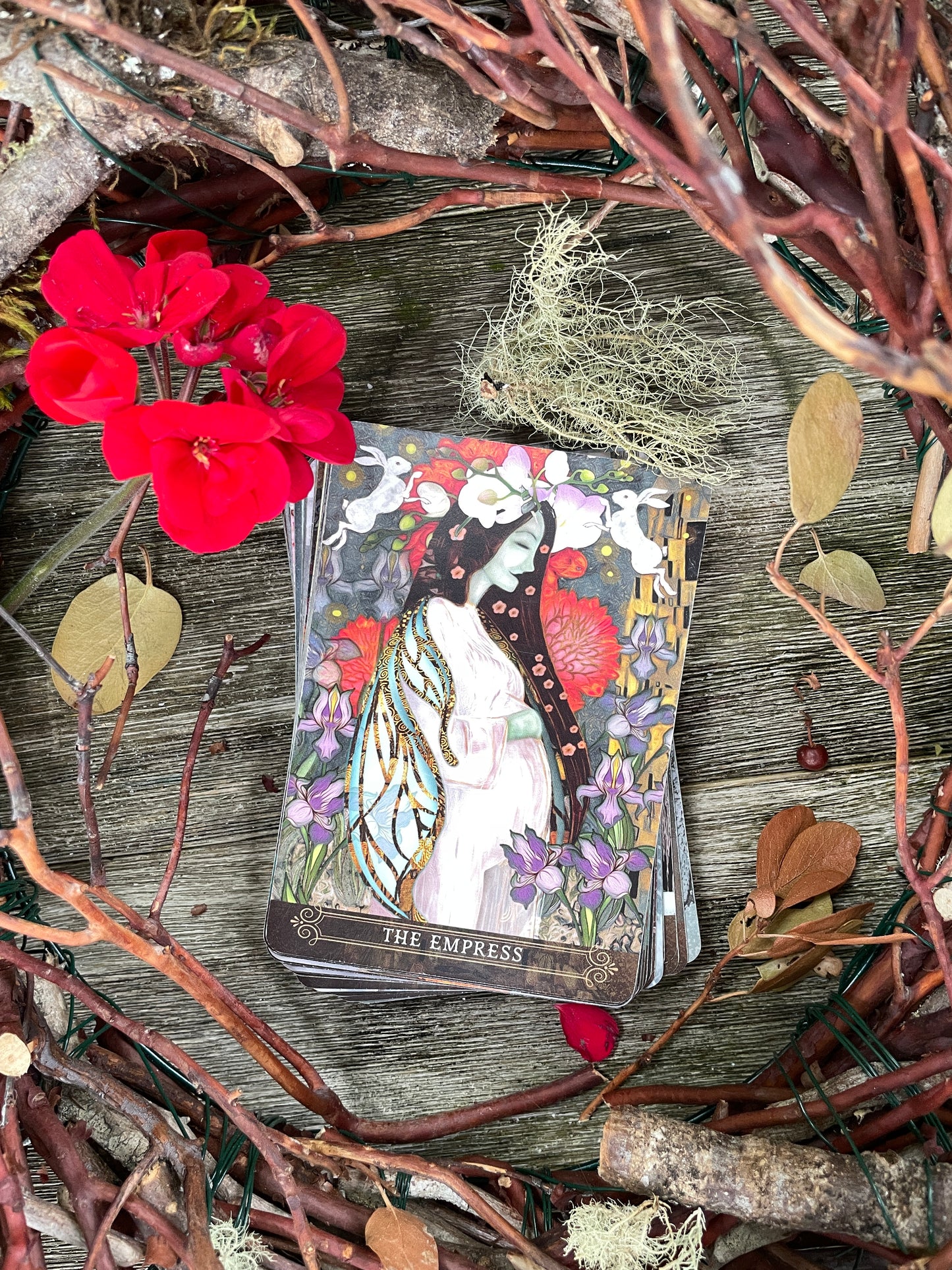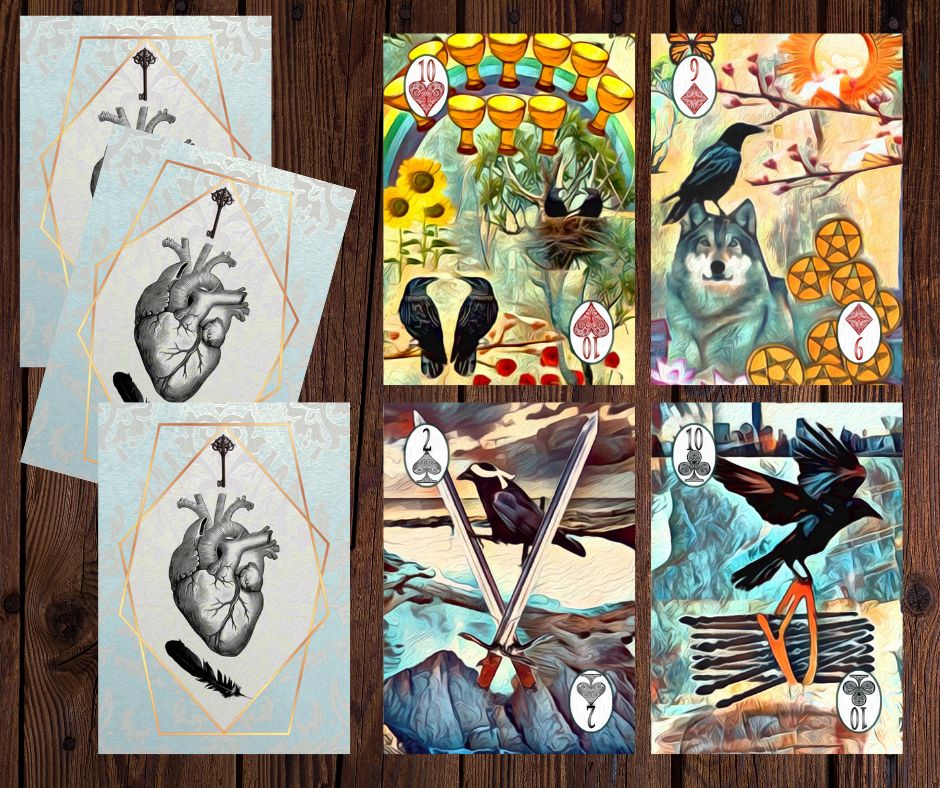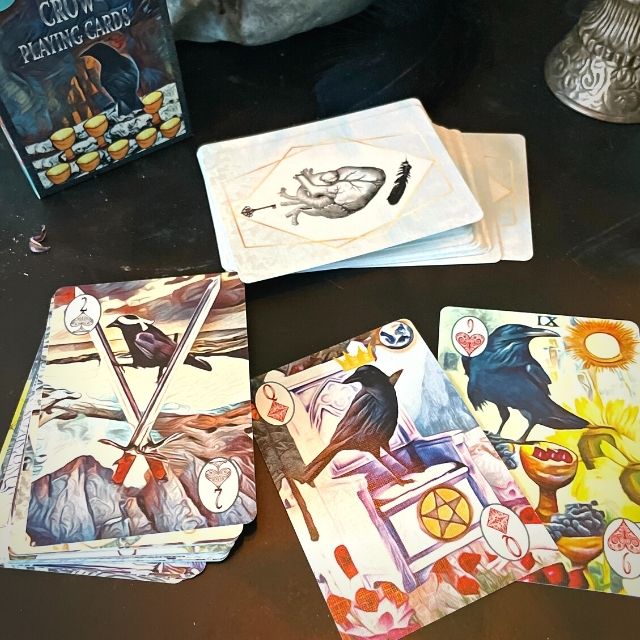 Add a little murder to your next game of poker. (in a good way...)
Introducing Crow Playing Cards!