Regular price
$64.98 USD
Sale price
$54.99 USD
Unit price
per
Sale
Sold out
Share
CROW COMBO SPECIAL! $10 off when you order them together as a set.
This set will make anyone who loves crows caw in delight! 
Packaged together in a gift box you will find the Crow Tarot and Urban Crow Oracle - both signed.
2 Single Card readings
2 frame-worthy postcards. One from the Crow Tarot and the other from the Urban Crow Oracle.
and piece of palo santo wood to cleanse your space. It also makes the box smell really nice :-)
Please allow 7-10 business days for shipping. Domestic Shipping included.
About the decks:
The Crow Tarot:
Paying homage to the mystical energy of crows and ravens, Crow Tarot invites us to fly through the veil and connect with our intuitive powers. This artfully created 78-card deck is infused with the familiar symbolism of the traditional Rider-Waite® Tarot, making it ideal for both beginners and professional readers. The 88-page guidebook presents upright and reversed meanings and includes a custom Crow Tarot Spread. 
The Urban Crow Oracle:
Crows bond, mourn, understand justice (too well for some), and display a sense of humor at times. In many ways, they are like us. The Urban Crow Oracle offers you a tool to connect and learn from these amazing creatures.

The Urban Crow Oracle draws our focus to our shadow and the emotions that surface during our day. It is with the help of these mystical and ever-so-clever crows that we find clarity and new sources of inspiration. Includes a detailed guidebook for using your oracle deck. 
View full details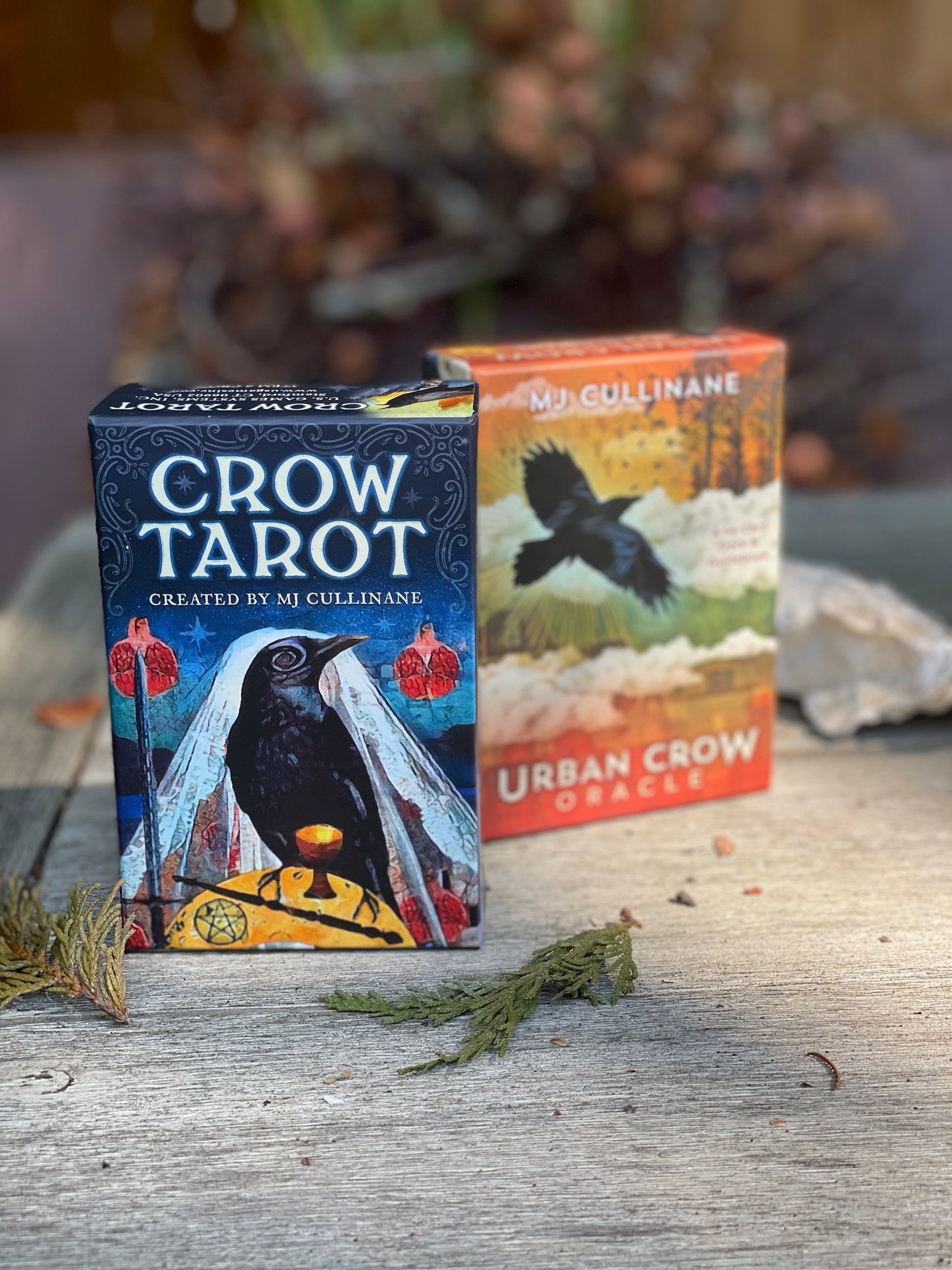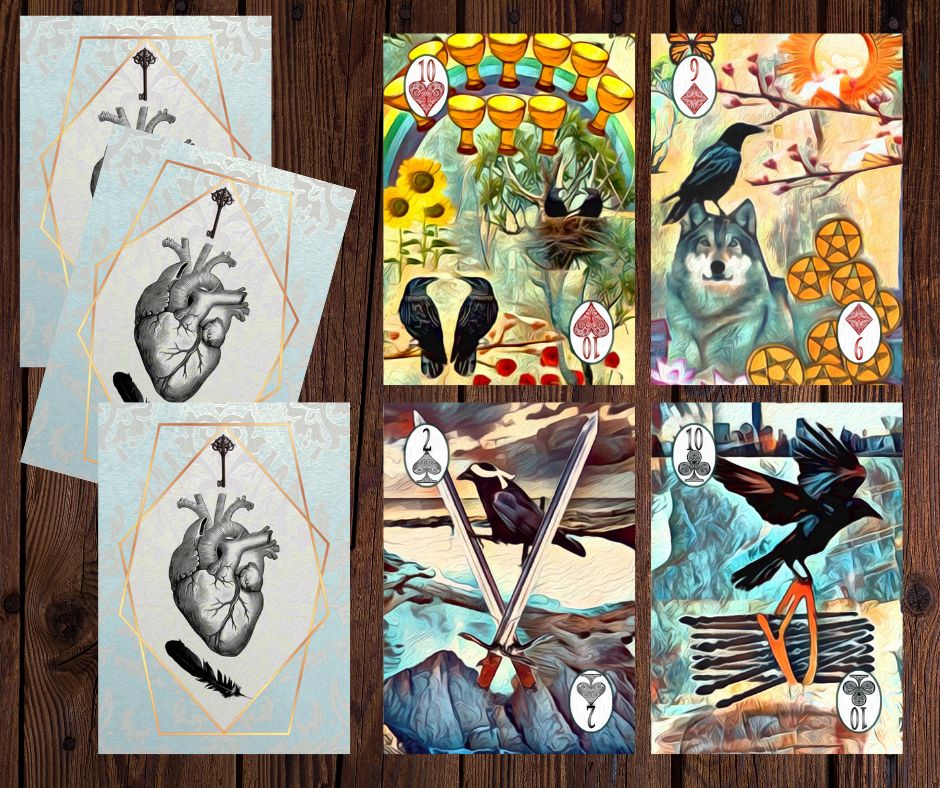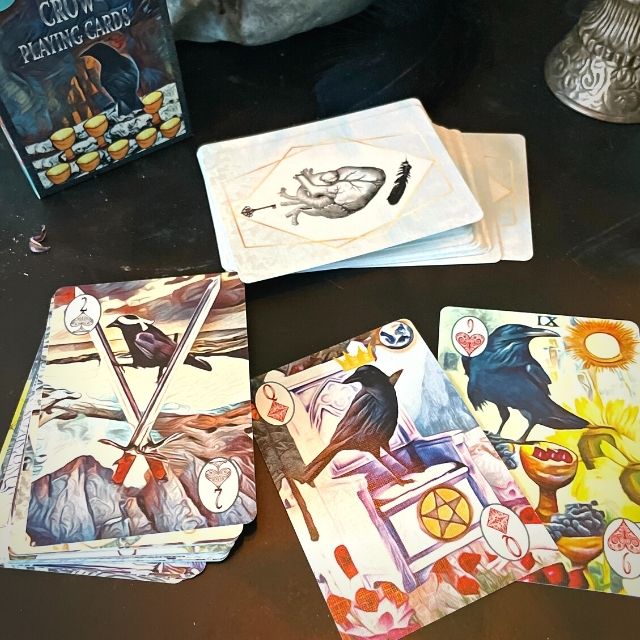 Add a little murder to your next game of poker. (in a good way...)
Introducing Crow Playing Cards!