Regular price
$29.99 USD
Sale price
$24.00 USD
Unit price
per
Sale
Sold out
Share
Oh, your crows have so much more to say! 
Releasing end of March 2023
Life. Through the Eyes of a Murder.
Reading the Urban Crow Oracle in pairs combines the energy of two cards, transforming it into one. This energy fusing reveals new insights and information as 54 individual meanings become 2916 distinctive messages. The information you receive will help you find greater clarity during readings and serve as a tool for divination.
In this guidebook, you will find the general meaning of each combined pair and the message the transformed energy offers. You can use this guidebook also as a reference for divination by using the combined cards as an oracle to look into the future. 
How to use this book: For a simple question or divination, ask your question, pull two cards (noting the order the card was drawn as that will impact your answer), and you will find your message indexed in the book.
You can also use paired energy as you would when pulling a single card when working in a spread. 
Your book will arrived signed and pre-orders will include added extras as a thank you for supporting this project.
Examples from the book:
Abundance + Gifts: A natural talent for finding opportunities that lead to abundance
Message: Within you, there is great potential; it is time to develop your natural talents.
Anticipation + Play: Letting your creative mind interfere with your expectations, being childish when it comes to expecting something
Message: Your imagination may create a scenario that alters expectations, creating an impossible fantasy.
Communication + Territory: Not overstepping your position when sending an email or making a phone call, recognizing boundaries when communicating
Message: Although you may want to be the one to spread some news, it may not be your place to do so, and a relationship may suffer if you step on toes.
Direction + Distraction: Unable to focus on a goal, being tempted to deviate from a plan
Message: You may find something may appear to be an opportunity, but all it will do is distract you from your ultimate goal. 
Night + Ghosts: Recurring nightmares, being haunted by a past unsettled dispute that keeps you up at night
Message: An unresolved issue from your past may come back to haunt you, and as a result, you may feel too anxious to sleep.
Release + Mimicry: Offering forgiveness because it is expected but still holding a grudge, pretending to be over something or someone, but in reality, you are not
Message: Use caution as someone may sound sorry or appear forgiving, but that is a role they play as their words are not genuine or sincere.
General information about this book: Size: 8x10, over 330 pages, printed in the USA - releases end of March
View full details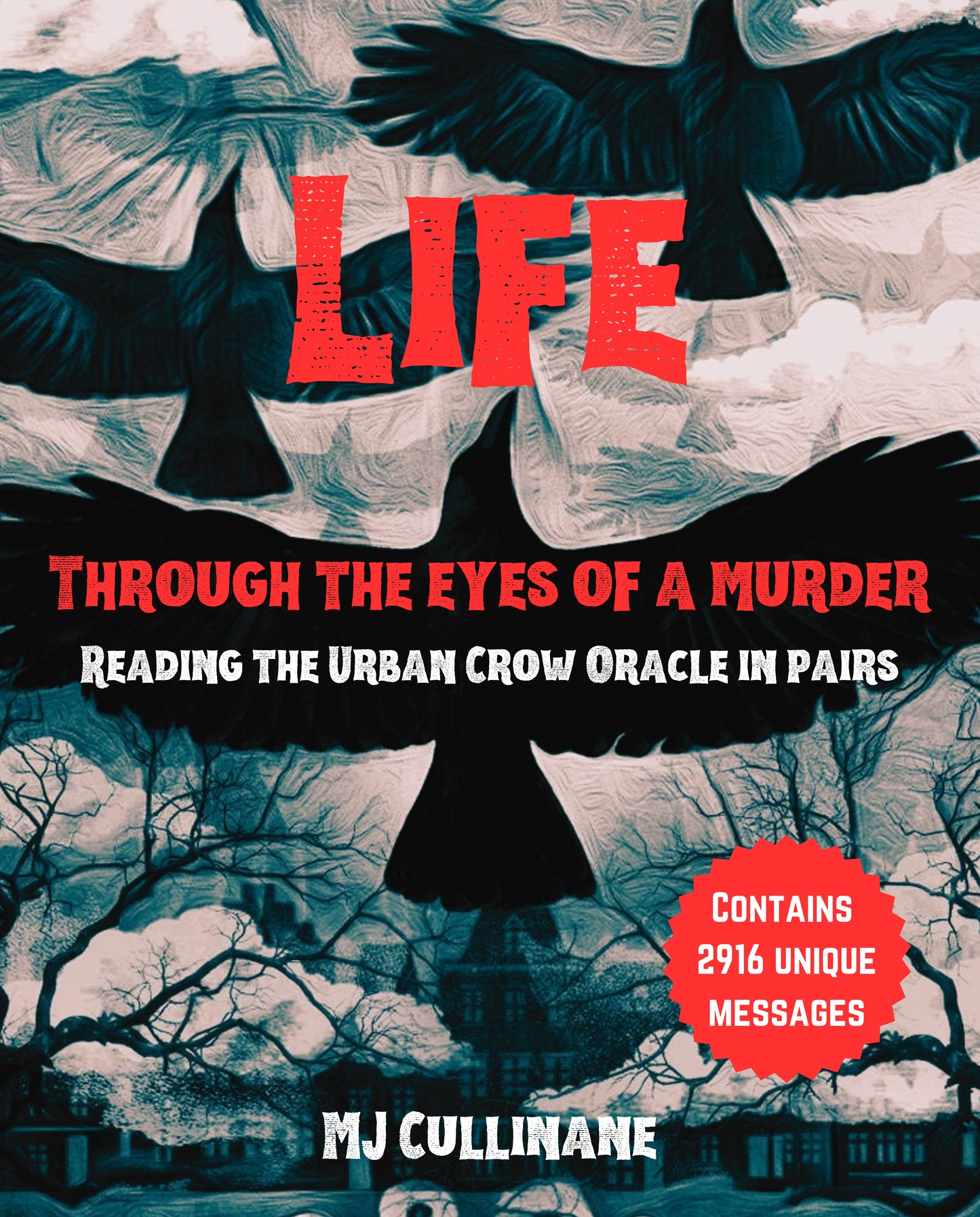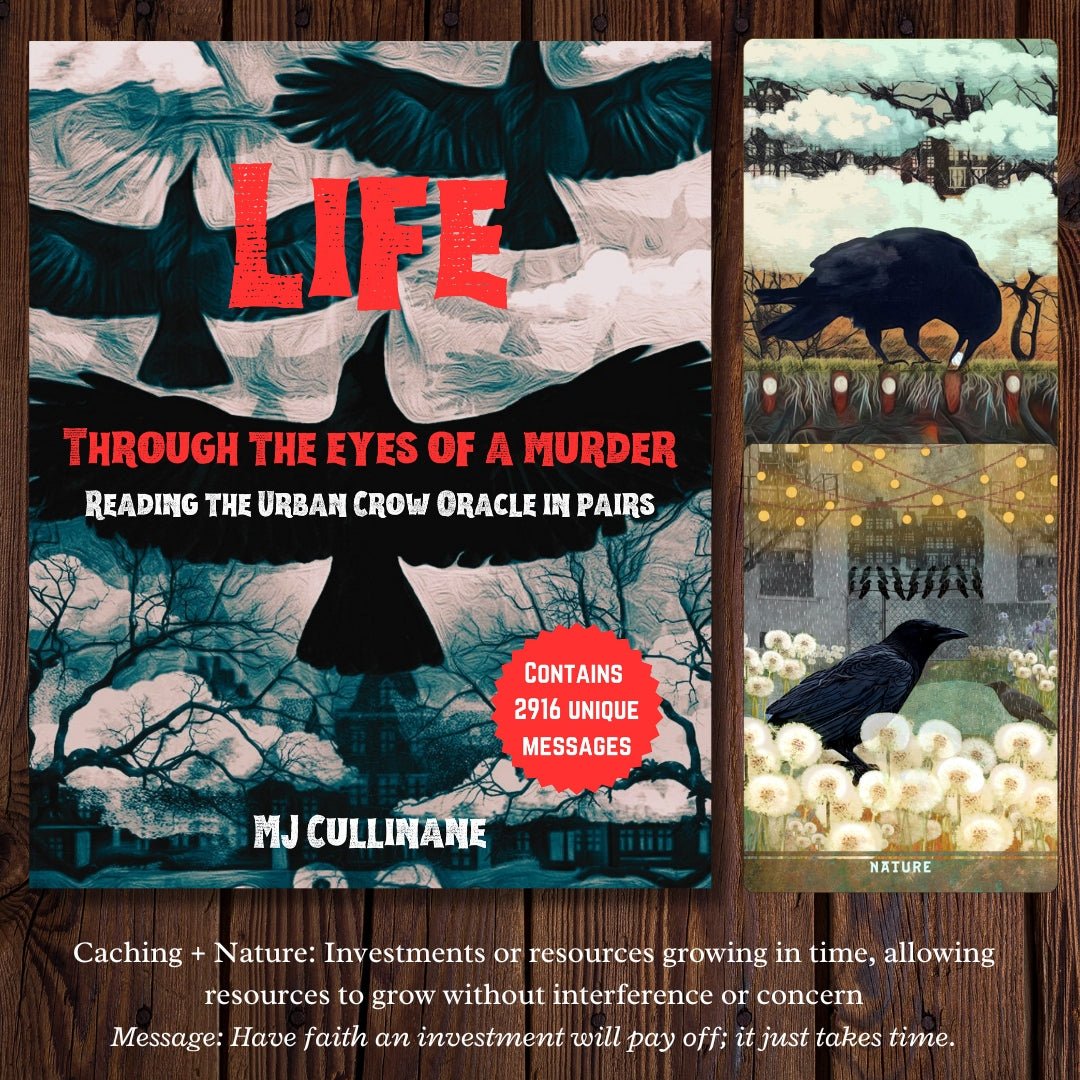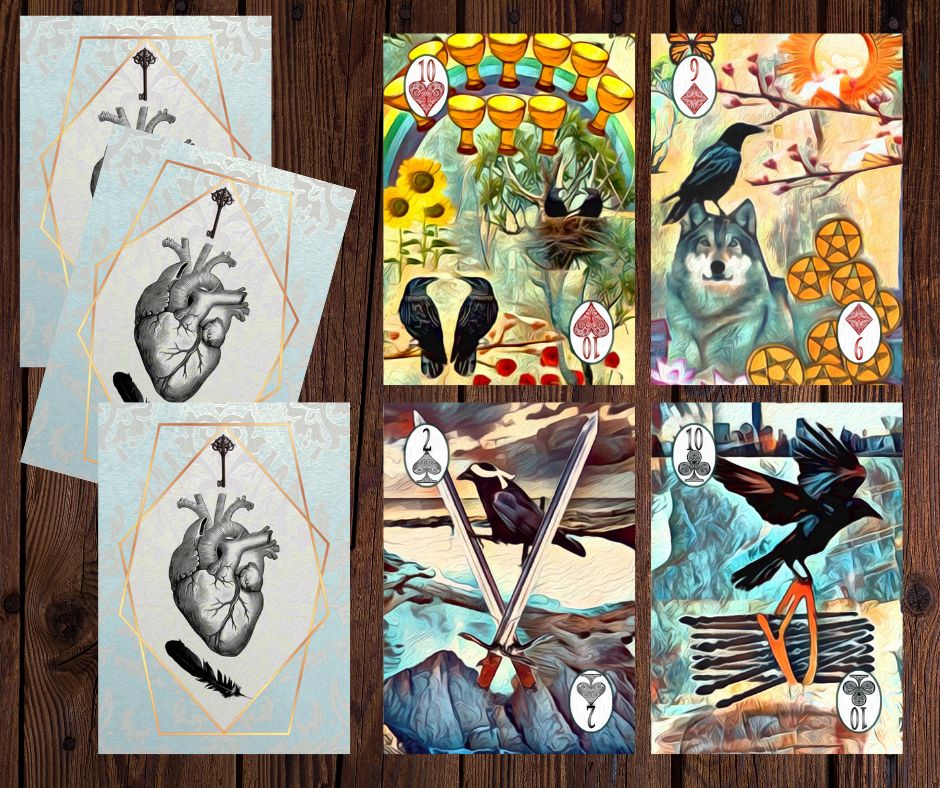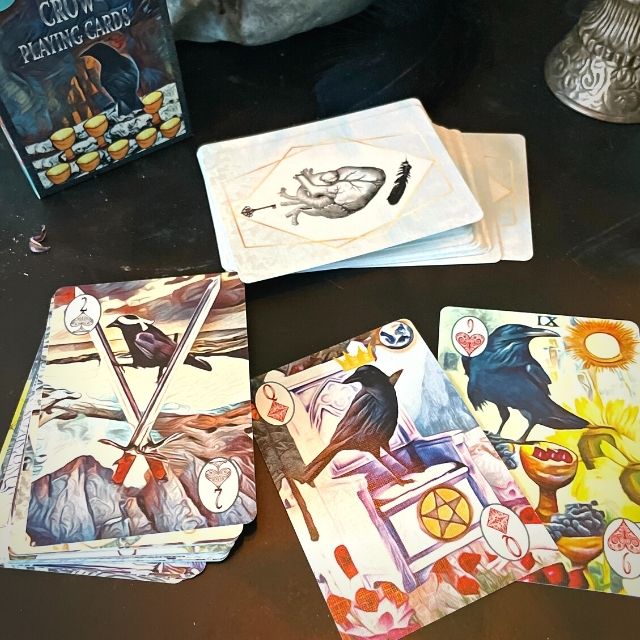 Add a little murder to your next game of poker. (in a good way...)
Introducing Crow Playing Cards!